Photos of the Acrux
Roll 04B

This roll was all taken during the week (11th-18th) in April when I was down inspecting and working on the boat.

1. Aft cabin hatch. (Taped shut to keep people off the wet paint!)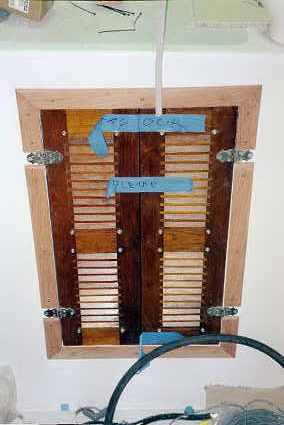 4. The new binnacle, ready to go on the boat!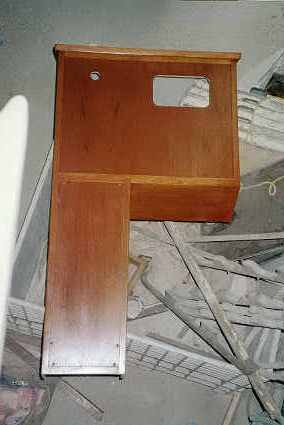 7. Bow, from the starboard ama.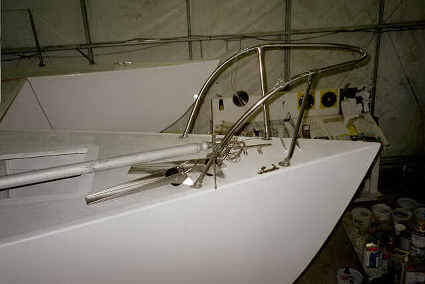 8. Starboard ama. Tape is left over from another project.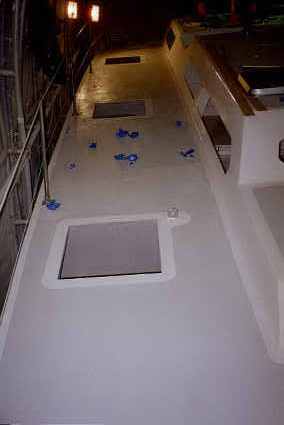 9. Starboard ama pump-out is routed into the main cabin.


10. Ceiling and cupboards over the nav table. The light has 3 positions; off, red, white
(red so you can use the nav table without loosing your night vision).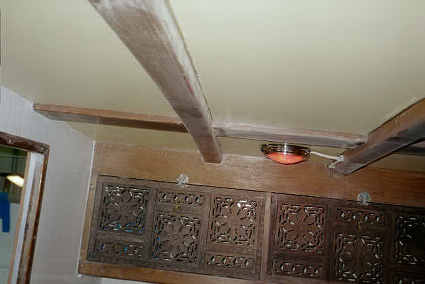 11. The new battery panels over the nav table. 12 volts to the left, 110 to the right.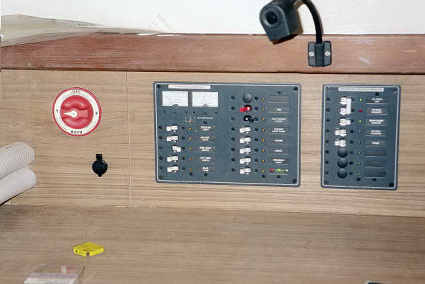 12. The new kitchen counter and sink.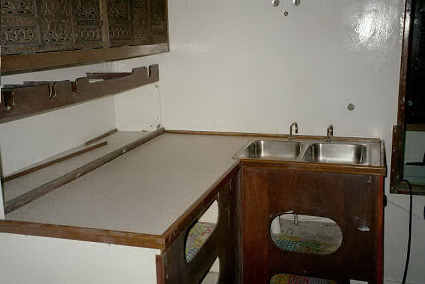 14. Starboard bunk and Richie's room, shows pumpout hose from Starboard
ama.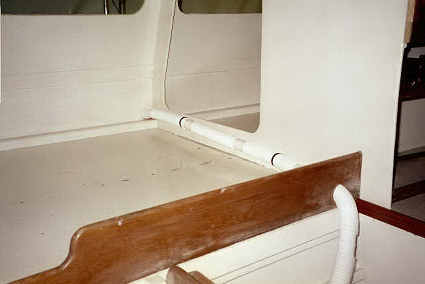 15. Navigator's table. Door to the left, bench back in foreground.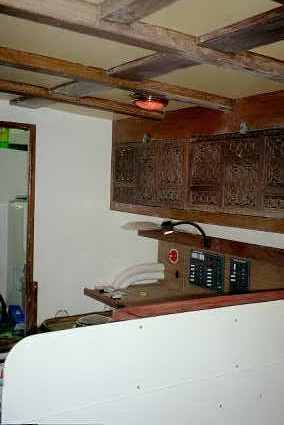 17. Light over the main table.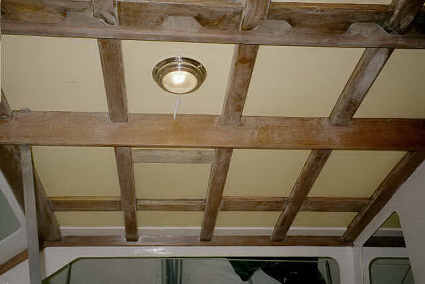 18. The left hose comes from the port ama; the right is the pump-out hose
for the bilge pump, and shows where it exits the boat under where the dining
room table goes.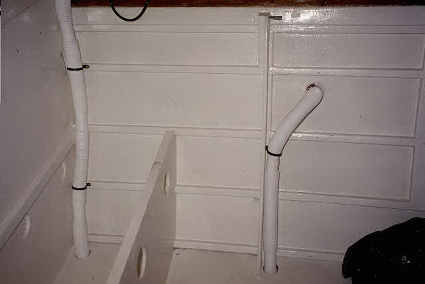 19. Behind the electrical panel.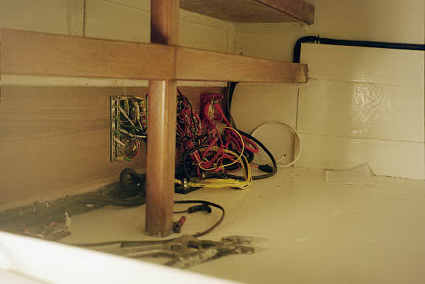 22. Richie's room in starboard wing.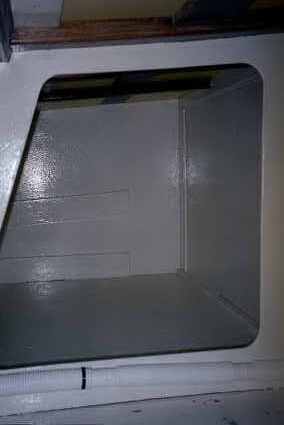 23. Navigator's table and shelf.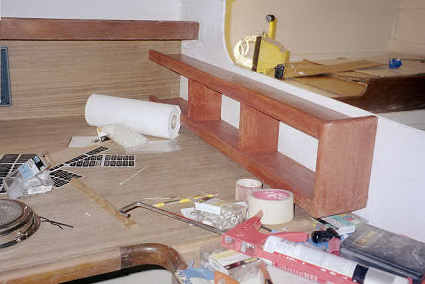 © by Ray R. Collins
The current copyright laws protect this page, even though it is not specifically copyrighted.
Please respect my work, and if you quote any portion please ask for permission unless it is a very short quote with references.
All photos © by Ray R. Collins; 2004